RANGE ROVER - 2011


In collaboration with car manufacturer Land Rover, Radcliffe produced a wireframe art installation of their new Range Rover Evoque.

The installation was the key attraction at the 2011 Geneva motor show and was displayed as part of land rovers 'pulse of the city' campaign.

In addition to the event installation, Radcliffe also created a series of wireframe car installations that have been displayed all over the world.

Made entirely from steel, bent and formed, welded together, filed down, powder coated and then painted in a myriad of bright colours, Radcliffe's life-size installation reflects his passion for machinery and handwork. The installation includes 3d wheels with both front and back seats suspended in left, right and top cross-sections of the car.

The frame was designed to reveal many of the interior and exterior features that enabled customers to personalise their range rovers. The framework also allowed viewers to reinterpret their relationship to a vehicle and the space both contained inside and around the object.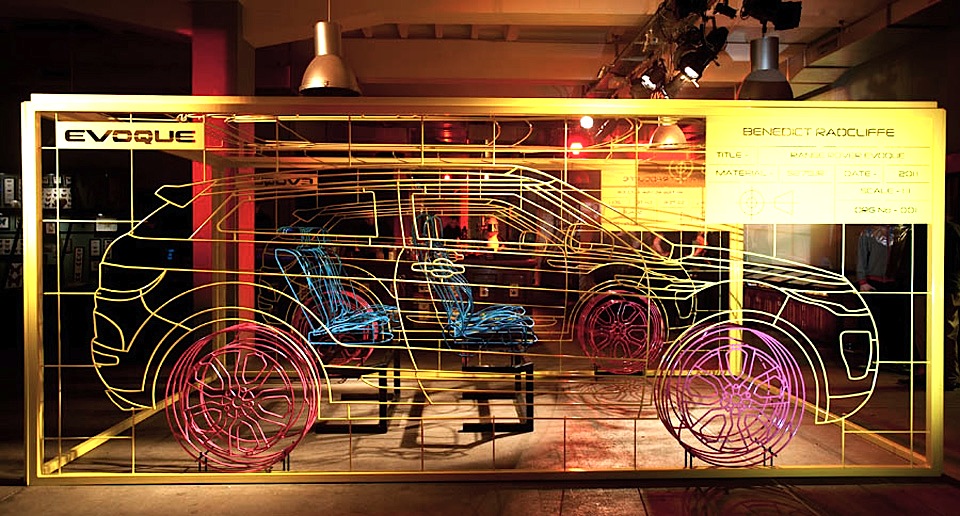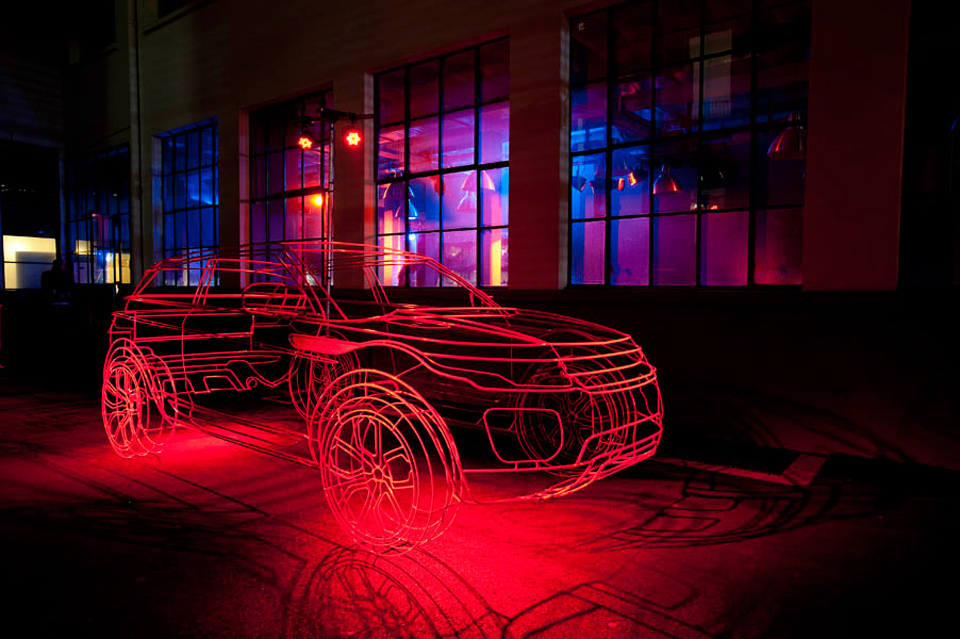 © 2023 Benedict Radcliffe