LONDON TAXI FOR HEATHROW TERMINAL 2 - 2014

THE FULL SIZE LONDON TAXI SITS AS A PERMANENT INSTALLATION AT HEATHROW TERMINAL 2, REPRESENTING THE 'BEST OF BRITISH' TO OVER 20 MILLION PASSING HEATHROW PASSANGERS A YEAR.

Powder-coated a neon orange, playing on the amber sign of a taxicab, it stands out vividly against its airport backdrop. The sculpture creates a bold and modern new impression of a familiar piece of British tradition and, for passengers, creates a real sense of the originality and diversity of the UK.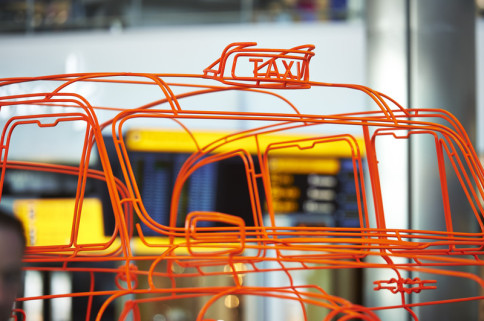 © 2023 Benedict Radcliffe