CONTINENTAL CAGE - 2011


Continental, the tyre manufacturer, commissioned Radcliffe to create a structure as part of a commercial campaign to highlight their support of the French national football team.

The aptly-named Cage is a giant metallic structure reaching 3 meters in height and 10-meters in diameter. The Cage is a representation of a recently launched new Continental tyre.

It was set-up at the Stade de France and allowed supporters to confront the Continental goalkeeper in a sort of mini-match, with prizes awarded according to the goals scored.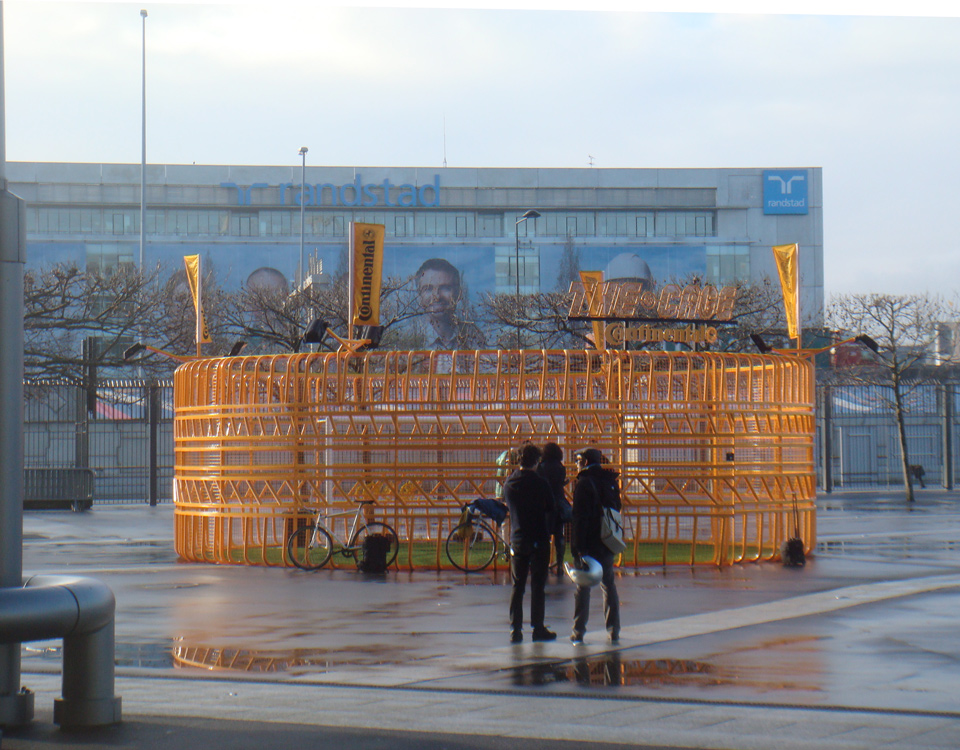 © 2023 Benedict Radcliffe